Sahwira International Plan
Providing Funeral Cover for Zimbabweans in the Diaspora. Repatriation & Funeral Services in Zimbabwe.
Get Instant Quote
Apply Online
Worried about the cost of repatriation? We've got you covered.
Worried about the cost of repatriation? We've got you covered.
Get Instant Quote
Apply Online
INCLUDED IN YOUR SAHWIRA INTERNATIONAL
PLAN
Repatriation of the deceased to Zimbabwe
Body removal from place of death to mortuary
International embalming and body preparation
Provision of hermetically sealed coffin suitable for international transportation
Assistance with documentation processing
Grocery allowance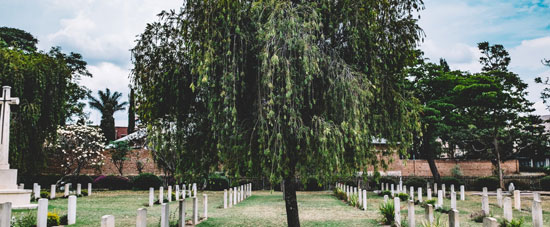 Funeral Service in Zimbabwe
Chapel services (where a chapel is available)
Hearse to place of burial in Zimbabwe
Bus transport for mourners to place of burial
Graveside equipment
Provision of a 200 seater tent and chairs along with 2 portable toilets
ADD OPTIONAL BENEFITS TO YOUR
PLAN
2 Return Air Tickets
Receive two return air tickets for travel from your country of residence to Zimbabwe upon death of a life assured. The thinking behind this benefit is that death comes when least expected and in our culture, it is the norm to be present for a family burial whether immediate or extended. However, being present can be very difficult without planning and as Nyaradzo we want to bridge that gap and give people living abroad the opportunity to be present for the burial of their loved ones.
Accommodation in Zimbabwe
As an organisation, we understand that when Diasporans come home to be together with their family during a bereavement, they still want the comfort that they are used to abroad. We provide fully furnished, self-catering two bedroom apartments. The apartments are located in secure complexes close to shopping malls, each apartment has secure parking, an entertainment area, fully paid for satellite television, Wi-Fi, a water tank and power backup. This serviced apartment provides you and your immediate family with a home away from home environment which is comfortable, restful and secure for up to 7 days.
Vehicle
More often than not when one returns to Zimbabwe for a funeral, finding a vehicle to use can be a challenge. Our aim is to offer you the highest level of convenience by ensuring that you have the use of a reliable and well maintained double cab vehicle for the duration of your stay which is capped at 7 days.
Cover your family in the Diaspora and in
Zimbabwe from as little as $20 a month.